Carry Feature #008
Owen
@owen_edc
Novel Carry is reader-supported. When you buy through links on our site, we may earn an affiliate commission.
Welcome to our Carry Feature series where we feature a member from our community and dive a little deeper into who they are and why they chose the items that make up their everyday carry. Want to be featured? Submit your photo here (Google account required)!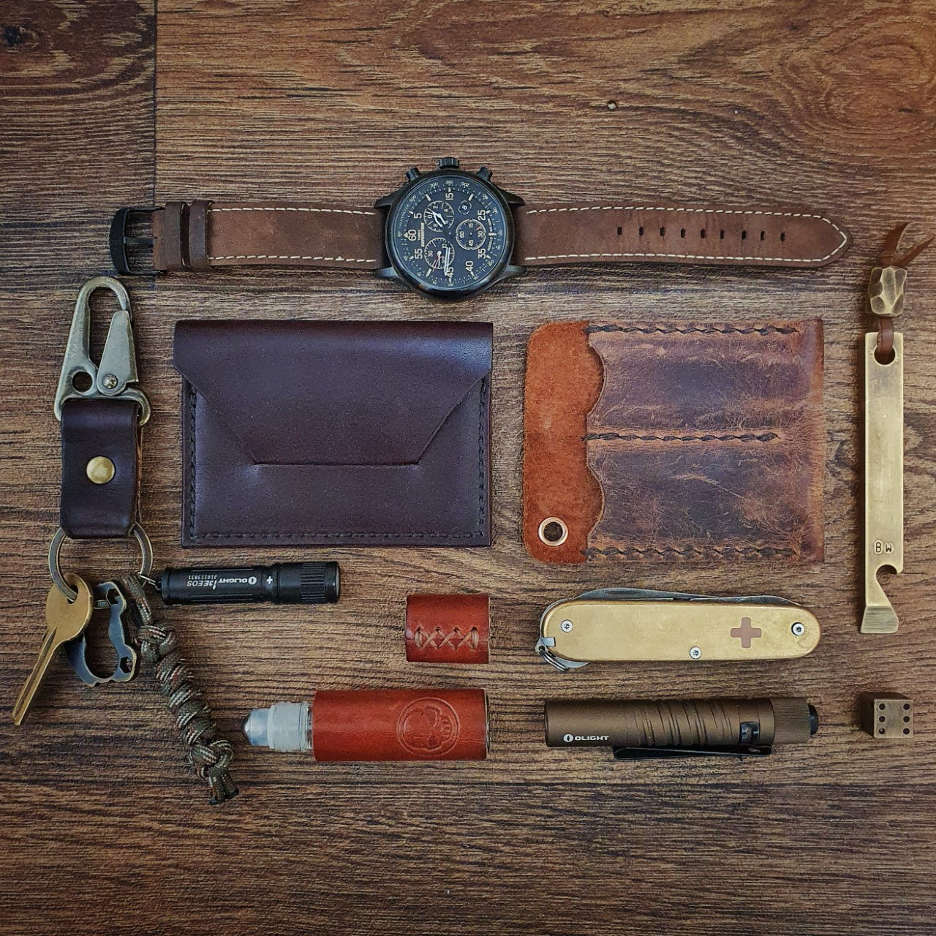 Q: Tell us about yourself. Who are you? What are you doing for a living? Where are you from?
A: I'm Owen, living and working from a small fishing town based on the North East coast of Scotland, UK called Arbroath. For a living, I am a CNC (computer numerical control) machinist, specifically a CNC Miller working for a company supplying high precision gears and transmission parts into all facets of industry, Renewables, Mining, Motorsport, and Defense. In fact, any industry that needs gears and transmission components can rely on us to supply parts to exacting standards.
I got into EDC after finding myself sitting for hours at a time watching @bestdamnedc YouTube videos along with others. I grew up spending my spare time in youth groups such as the army cadets, so always had an appreciation of relying on the gear you had on hand to complete jobs and tasks.
I started following EDC accounts from my personal Instagram account and then decided to make my own to keep things separate and now I find myself never on my personal Instagram!
Ever since joining the community, I have grown my personal collection with some sentimental pieces from friends and makers I have met along the way.
Q: What's in your photo? 
Key Chain
@rambler.made "The Rabbit" Leather Key Chain Clip in Dark Brown
Peter's leatherwork is second to none, from the product design, execution and attention to detail to the packaging and personal typed messages (on a typewriter) Peter has it all figured out!


Olight I3E EOS in Black (Buy Here)
Always handy having a keychain torch. I did have the I1R but charging it via USB annoyed me so the ability to change out the AAA battery makes up for the increase in size.


@cahptools Darkened Brass Panda Keychain
I got this in a package deal with their V3.5 knuck/bottle opener & panda bead, it has zero function but looks sweet on the keys.


Gear:
Q: What is your favorite personal photo from your own profile? Why?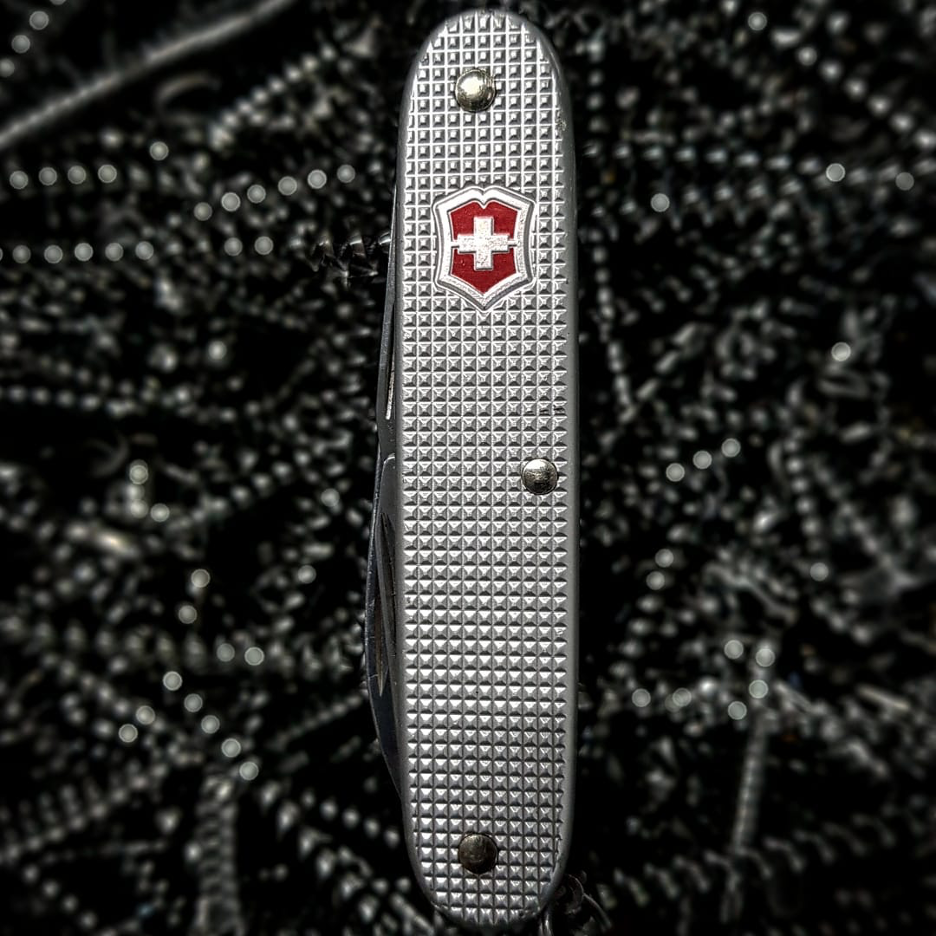 A: This is my favorite photo from my personal page. Not only was it the first knife I bought myself (Victorinox Alox Pioneer) but it is also my workhorse! This thing takes a serious beating daily and just keeps going! Also, in my opinion, the use of swarf from my workplace as a backdrop combining my EDC with my career makes the photo.
Q: What is your favorite community photo from someone else's profile? Why?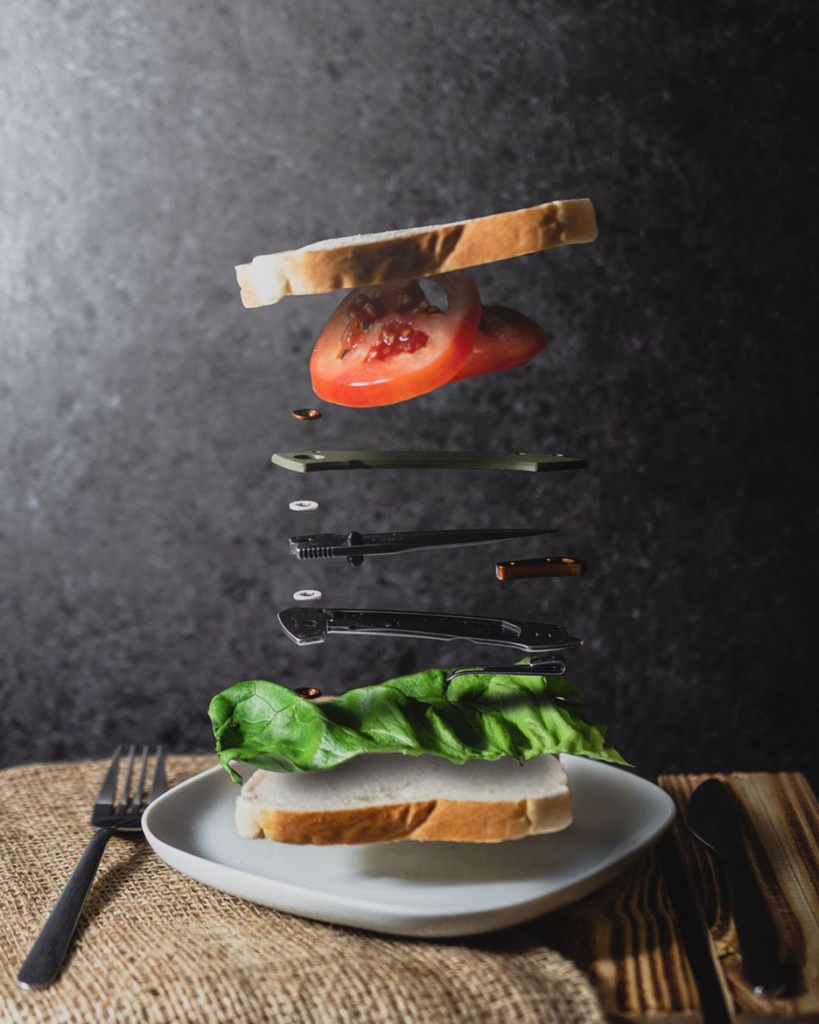 A: It's no secret that I am a big fan of Sams (@raven_the_pirate). This photo by him blew me away at the time and still does, the effort that has clearly gone into it along with the idea behind it is just amazing. The Tuna sandwich (disassembled CRKT Tuna, Lucas Burnley) still laughing…
Q: How did you get into CNC machining your own beads, dice, and other metal goods?
A: Good question! In all honesty, I didn't plan on making anything for anyone other than myself! I just didn't want to pay the price of some other beads on the market. After thinking to myself "I could (maybe) do that" and some trial and error in the workshop after hours (shh don't tell my boss) I came up with a design I was happy with and made a couple for myself. I then posted them to my EDC page but never with the intention to offer them to anyone.
I was blown away with the response which resulted in other members of the community wanting some for themselves. But in all honesty, it began with me gifting them to good friends I had made through the community as my way of saying thank you for the friendship and thanks to them sharing photos it kind of just blew up from there and I am forever grateful for it!
Q: What's in your dream carry and why?
A: If I had an unlimited budget and if UK knife laws didn't exist then I'd have to have myself a Ti Chris Reeve Large Sebenza 31 Drop Point. Being a fan of modded SAKs, I would also have to have one of Johns (@875fps) Ti SAKs to match – though, bagging one of these on his drops is next to impossible! Other than that, a nice watch (Omega Seamaster Planet Ocean 600m) would be awesome.
But in all honesty, at the moment – being able to carry gear made by people I now call friends means more to me than the most expensive gear out there!
Q: Who is your favorite gear maker?
A: I am fortunate enough to have made some great friends through EDC who are also makers. Whether it's been through trades or being gifted, I have accumulated some great pieces!
If its leatherwork you're after, then my go-to makers are:
For SAK mods:
My Hank lady:
For the best scents around:
Q: What are your go-to #everydaycarry Instagram pages?
A:
Q: Any last comments?
A: Thank you for having me here on Novel Carry, I always enjoy reading the features on here and getting to know the people behind the pages so having my own is a great honor.
To all those that have taken the time out to read this feature thank you! Creating my EDC account is by far the best decision I have ever made and the friends I have made along the way are those to last a lifetime and for those who have gotten gear from me whether it be beads or dice I am forever grateful for your support.