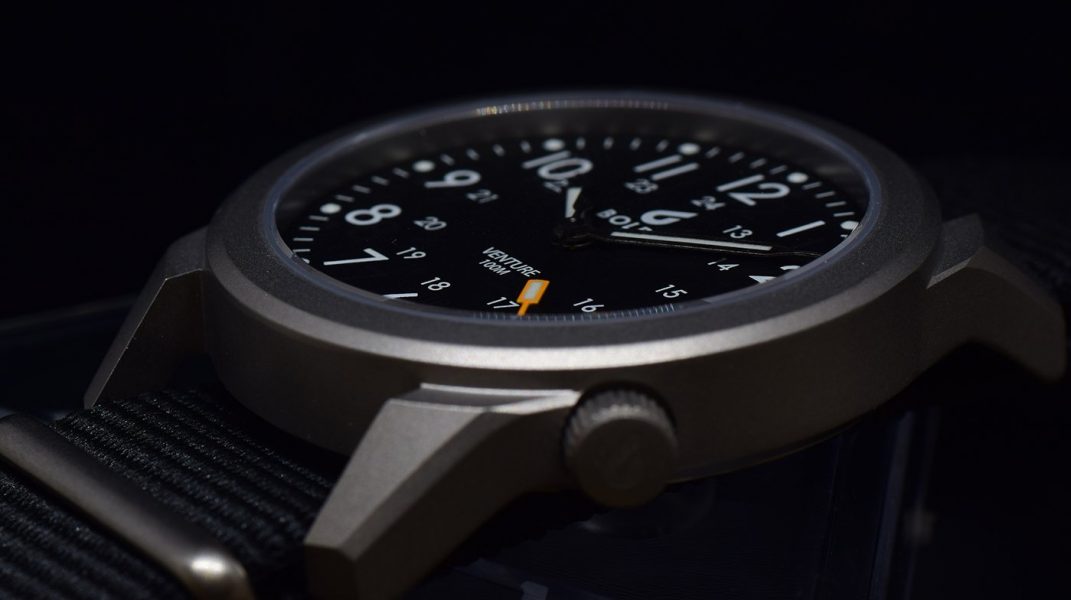 I don't like smaller watches.  I REALLY don't like smaller watches. This is what I kept telling myself when I received the new Venture field watch from BOLDR and strapped it on, but for some reason, the voices in my head seemed to get quieter the longer I wore it. 
A self-proclaimed classically styled modern field watch, the Venture is packaged in a 38mm aerospace-grade titanium case that measures an astonishing 11mm thin.  The angular design of the case gives the watch a unique look and when coupled with the 45mm lug-to-lug width ensures a comfortable fit for any wrist size (even those who are not accustomed to wearing anything less than 40mm in diameter like myself). The addition of a flat sapphire crystal with anti-reflective coating on the glass offers great visibility.  The powerhouse behind the watch is an ETA 802.102 Swiss-Made quartz movement with up to a 36-month battery life which admittedly is nothing fancy but it certainly gets the job done.   The watch comes equipped with a screw-down crown at 4'oclock position and is tested to a water resistance of up to 100 meters.  Truth be told, this is one tough little watch and there should be no concerns regarding its durability, especially with a 2-year company warranty and a more than friendly replacement program should the watch meet its untimely demise for any reason.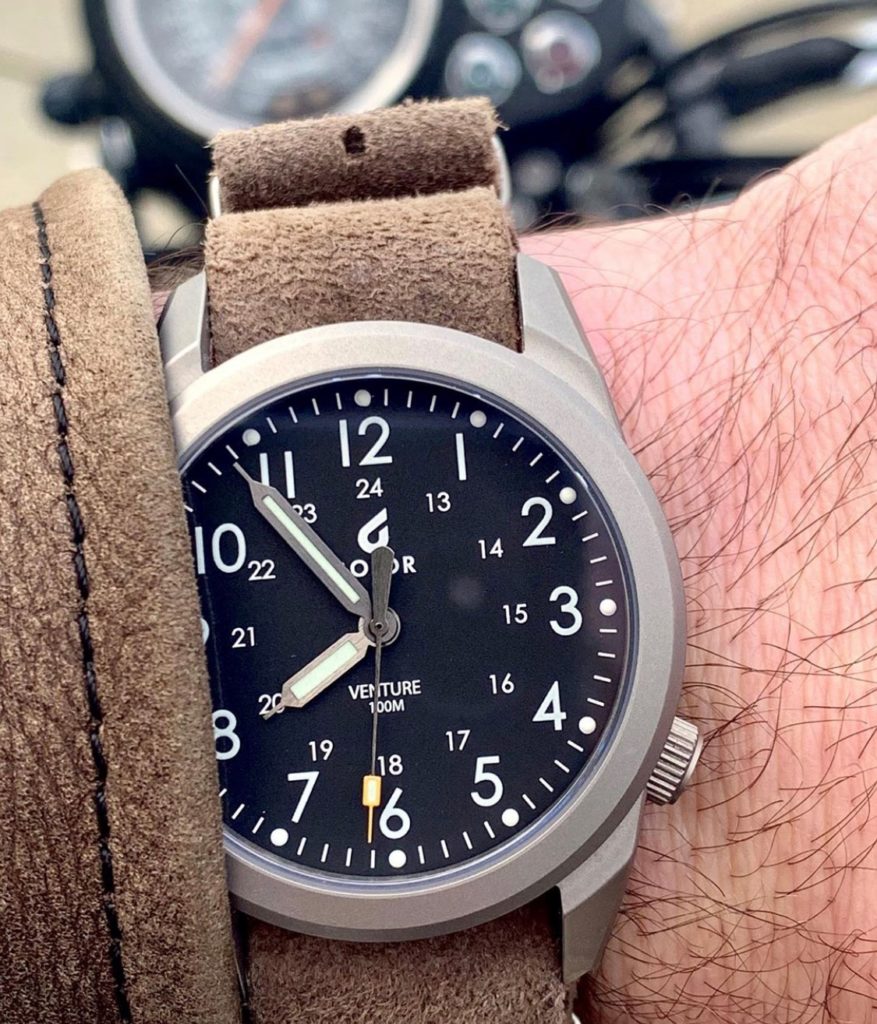 BOLDR markets this watch as ready for anything and after a few days of wear couldn't agree more.  The watch felt right at home whether I was running errands on the weekend or slipping it under the cuff of my motorcycle jacket as I cruised around town.  At a retail price of $149, the BOLDR Venture is a great budget watch that is suited for just about anything I could throw at it and its easy to see why it has been received so well by the watch community. 
Movement: Swiss Made ETA 802.102 Quartz Movement, Up to 36 months battery life
Size:
Case Size: 38mm
Case Thickness: 11mm
Lug to Lug: 45mm
Strap Width: 20mm
Color Options: Jungle Green, Jet-Black, Carbon Black, Adventure Khaki
Materials:
Case: Solid Aerospace grade Titanium
Crystal: Saphire
Strap: NATO  Canvas strap with titanium buckle
Water Resistance: 100m / 10ATM
Warranty: 2 Year Warranty