Carry Feature #007
James Slater
@canadiancanuck11
Novel Carry is reader-supported. When you buy through links on our site, we may earn an affiliate commission.
Welcome to our Carry Feature series where we feature a member from our community and dive a little deeper into who they are and why they chose the items that make up their everyday carry. Want to be featured? Submit your photo here (Google account required)!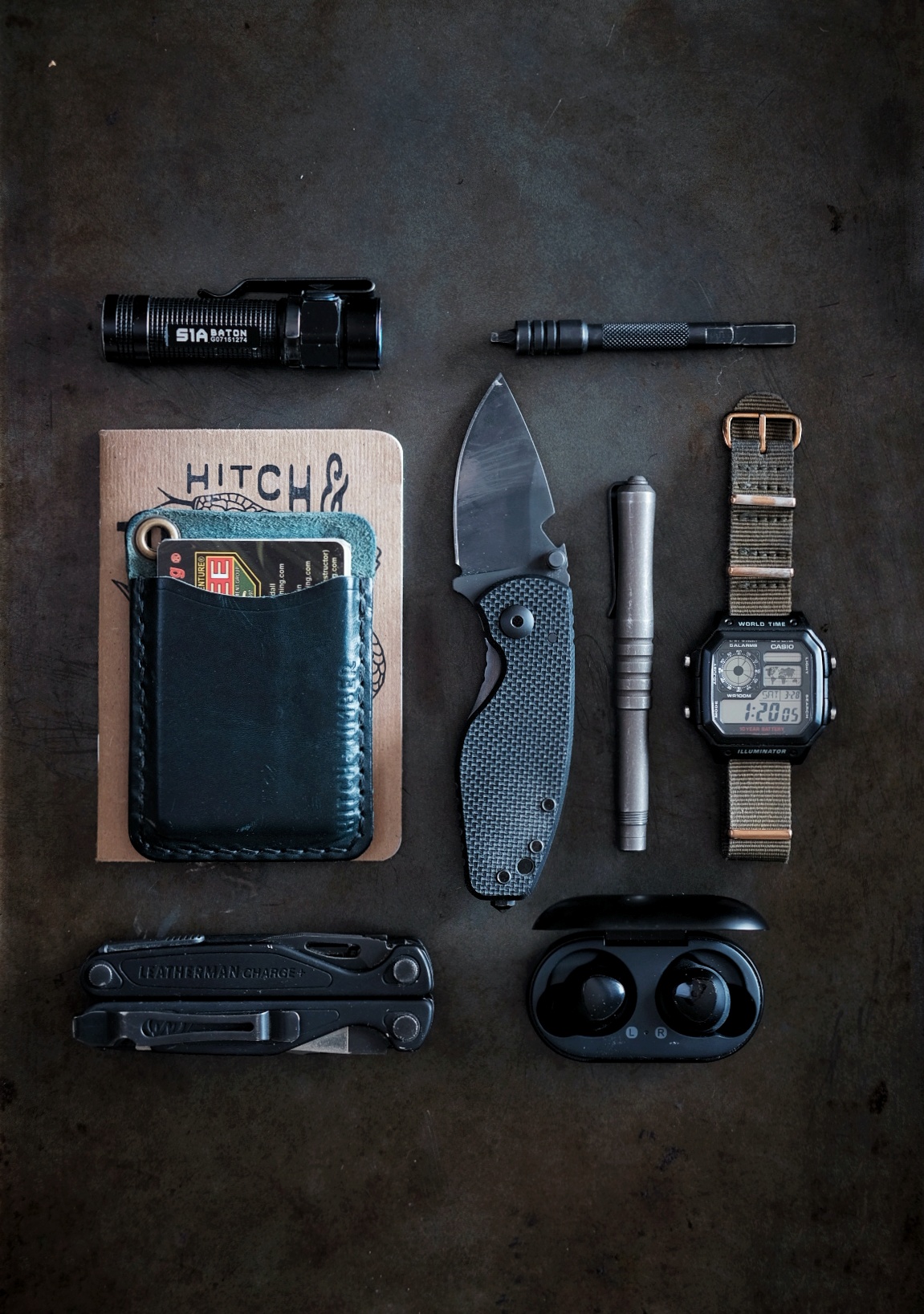 Q: Tell us about yourself. Who are you? What are you doing for a living? Where are you from?
A: My name is James Slater, I'm 28 living in St. Albert, AB, Canada.  For work I own and operate a millwork installation company, we specialize in cabinet installation, finish carpentry, and door/door hardware installation.
I grew up playing a few different sports but ended up developing a passion for hockey. It ended up taking me on a few adventures around the world. I was lucky enough to go down to Los Angeles for a tournament and also represent Canada playing across eastern Europe. Eventually, though I decided I had enough and started spending more time camping and going to my cabin. I did a lot of both growing up and usually had a swiss army knife or buck knife with me. It wasn't until I started working in the trades that I ended up discovering what EDC was. The knife that kicked all off for me was a Smith and Wesson assisted knife. I never would have thought I would be this far down the rabbit hole, but it's been good.
Q: What's in your photo? 
Olight S1a Baton (Buy Here)
This is one the first quality flashlights I ever purchased. The magnetic tail became a huge help for me at work because I am usually stuck installing finished material in the dark. I also appreciate that it isn't an overly complicated light like most are these days.


Hitch & Timber Notebook
This notebook is great for writing down measurements or drawing out plans. Sometimes I'll even get an idea for a photo and write it down so I don't forget it.



Hitch & Timber Oswald


H & T's have been my go-to for a few years now. Their quality is absolutely fantastic. I do rotate my wallet frequently with another H & T and a wallet made by @standardknightco


Leatherman Charge+ and Bit Extender (Buy Here)
Multitools are something that I have found to be a requirement at work, so much so that I keep a backup in my EDC bag. I chose the Charge because of the removable bits, I am constantly swapping between Philips and Robertson tips so it is nice to be able to carry both options with me in such a small form.


DPX Heat (Buy Here)
One of the newest knives in my collection, the DPX heat is fitting in nicely. Although it has a smaller blade it feels like it can handle any of the abuse I will undoubtedly put it through.


Combat Beads Vintage Pen
When I decided to upgrade my pen, I knew the obvious choice would have to be my fellow Canadian gear nut, Combat Beads. I had always wanted one of his creations so I was very excited to be able to add the pen to my collection.


Casio Classic AE1200 (Buy Here)
I wouldn't consider myself a watch guy but I am starting to get a bit of a collection. I ended up finding Casio after getting tired of replacing my cheaper watches every few months after they fell apart. Since making the switch 4 years ago, I have yet to replace a Casio.


Samsung Galaxy Buds (Buy Here)
These have definitely been a great addition to my EDC. I'm late to the Bluetooth game but I am glad to finally be here. Not having to mess around with a cord has been a blessing.


Other: Huawei p20 pro which I'll be upgrading asap, Hank from @closgeneral and my EDC bag the Vertx Gamut


Q: What is your favorite personal photo from your own profile? Why?
A: I guess if I had to choose one it would be this one. I love a good flat lay, but I always seem to struggle to get them right. @anthonyawaken is one guy that knows how to do it right, he was the main inspiration for the shot. It also features a fixed blade from a friend of mine @evl_knives.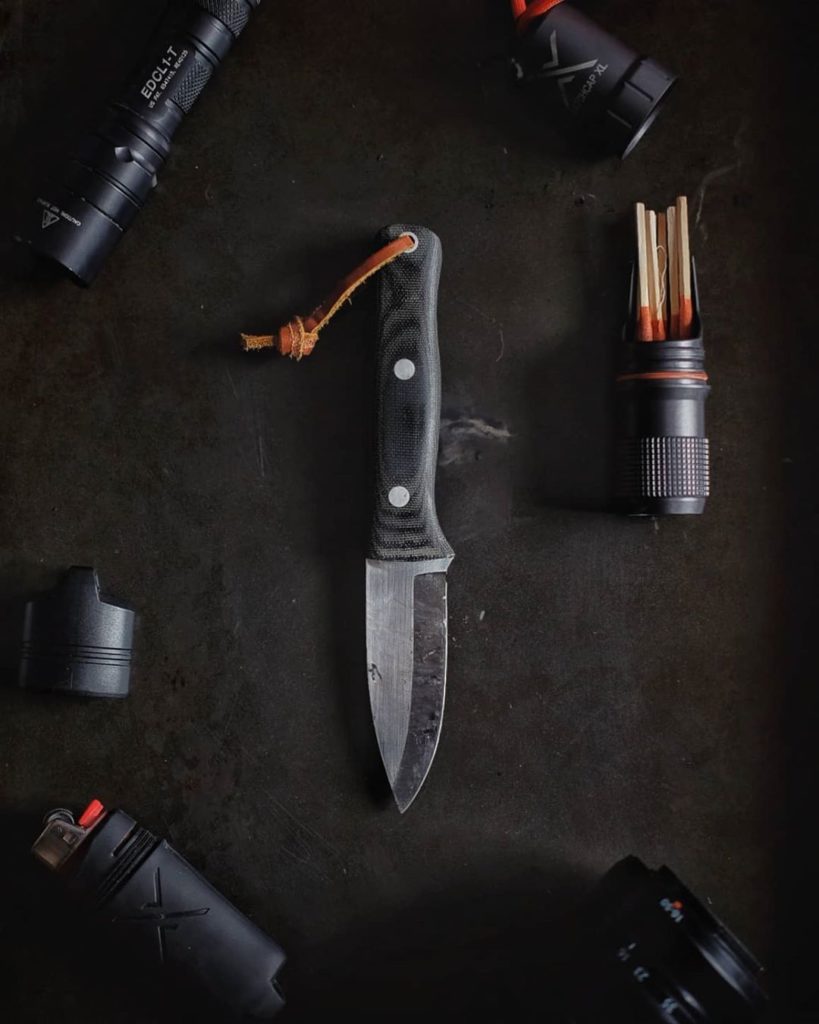 Q: What is your favorite community photo from someone else's profile? Why?
A: This one is from @raven_the_pirate. Sam has so many amazing photos but this is one I have had saved for quite some time. I can't get enough of it, the tones, the details and of course that sweet sweet Burnley.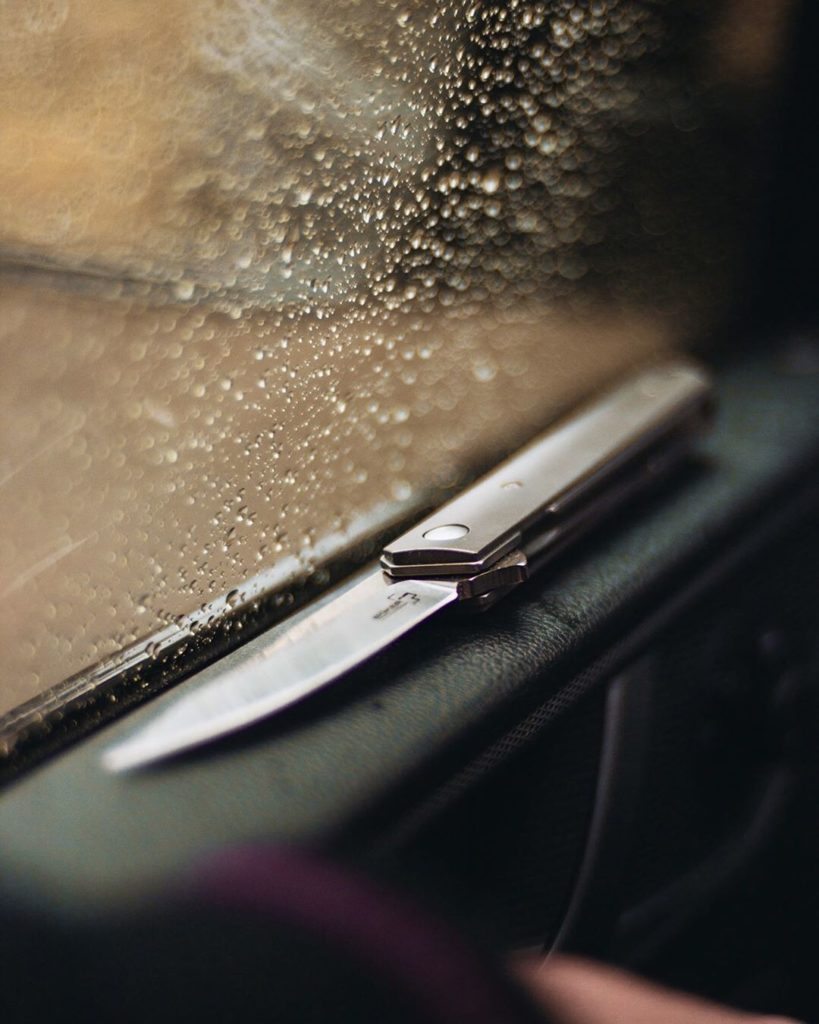 Q: What's the most used item in your carry? How does it help you in your day-to-day?
A: Definitely my knife and to get specific it would be my Emerson Jungle CQC7. I'm always cutting off shims, using it as a pry bar (I know, I know, lol), and sharpening my pencil. It's the tool I rely on the most throughout my day.
Q: What's in your dream carry and why?
A: I would start off by getting an Omega Speedmaster, shoutout to @nicholas.melnyk for helping out with that one. Moving onto the knife, I have always wanted an Emerson Custom CQC6. I believe it was one of his first specwar custom designs and was originally made for the seal teams. Finally, I would want a Triple Aught Designs barrel light or the old Lenslight they used to have.
Q: Who is your favorite gear maker?
A: There are so many fantastic makers out there it's hard to choose just one, so I'll list off a few of my favorites: Leatherman, Tale of Knives, Emerson, Hitch & Timber, Vertx, Esee, Evl knives, Brasswerks aka @875fps, Clos General, Standard Knight Co.
Q: What are your go-to #everydaycarry Instagram pages?
A: @micahtbyrd was one of the first pages I started following 5 years ago when I started my EDC page. He's been a very big influence on me when it comes to my gear and my style of photography. Bonus points, he's also a very solid guy to chat with.
@purodailycarry Is one of the nicest guys on Instagram. We chat almost daily about the gear we're planning on buying or just about life in general. It also helps that he's an avid Emerson collector.
@yeoethan Is another page that I have been following for a couple of years. I always look forward to his long exposure shots of the night sky, the odd Emerson knife and of course his dog.
There are so many other pages that I would have liked to name, this was hard.
Q: Any last comments?
A: A huge thank you for including me in this. This community is fantastic and I look forward to getting to know more of you.