Vero Engineering's Synapse is a bolster lock knife with a great selection of interchangeable overlays which should satisfy even the pickiest of knife enthusiasts. The Synapse is in many ways the little cousin to the Impulse, coming in a much smaller package sitting right in the goldilocks zone for size and shape. Made of premium materials and providing several options for customization (even during purchase) this knife is a worthy contender for ample pocket time.
Blade Steel: M390
Blade Finish: Hand Rubbed, Belt Satin, Stone Washed
Blade Style: Drop Point
Blade stock thickness: 3.5mm
Handle Material: Stonewashed Titanium with interchangeable overlays in G10 and Micrata (other options available after initial release)
Clip Material: Stonewashed Titanium w/anodization options (including Timascus)
Blade Length: 3.2"
Open Length: 7.35"
Cutting Edge: 3.15"
Closed Length: 4.10"
Weight: 3.5oz
Full Review: Synapse Bolster Lock Folding Knife by Vero Engineering
Novel Carry is reader-supported. When you buy through links on our site, we may earn an affiliate commission.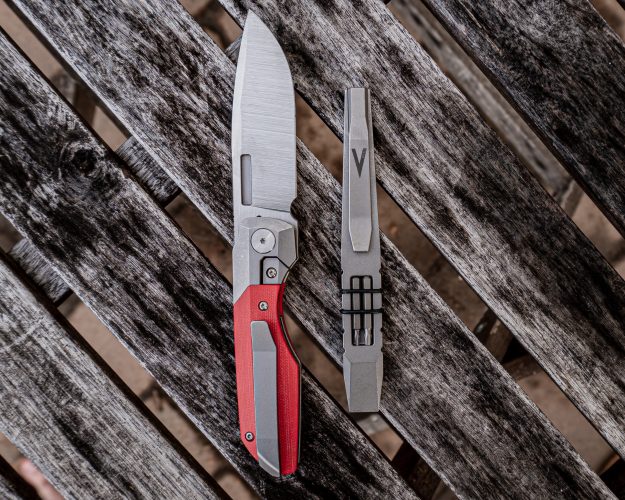 Vero Engineering is the product of a passion project by Joseph Vero, who is a mechanical engineer designing drones by day and knife designer by weekend and night. Joseph hit the ground running mid-2019 with his first knife release, the Impulse, which hit the everyday carry knife scene like a meteor. It quickly become one of the more sought-after knives in its price range (literally, these things sell within in minutes in secondhand forums such as /r/knife_swap and Instagram).  I was happy to learn that Joseph planned to follow up his initial release with the Synapse which shares much of the same design language but in a smaller and easier to daily-carry package.
The Synapse takes a detour from the Impulse in terms of size and design but keeps the same customization-rich options we all came to love from the Impulse. Though, this time instead of ample anodization options, you get swappable overlays. As someone who trades out their knife to match the rest of their carry, it's awesome to see a maker offer swappable bits at an affordable price. Truth be told, the Impulse was a beast of a knife and that may have been a turnoff for some of you. If so, the Synapse is worth a second look for its much smaller frame making it easier to carry.
Vero Engineering has the Synapse retailed at a base price of $295 which includes one knife with one set of G10 overlays (your choice) and a stonewashed blade. For some extra cash, you can choose to upgrade to a belt satin or hand-rubbed blade finish, Timascus clip and backspacer, and order extra G10 or brown micarta overlays. The prototype Synapse I had to review featured a belt satin blade with red G10 scales.
Just like the Impulse, the Synapse features a titanium body and an M390 blade.  Personally, I love that Joseph continues to utilize titanium in all his designs. It's a great material and offers good structure without making the knife too heavy. M390 is a slightly different story for me, M390 isn't my personal favorite steel since it's really hard to get them razorblade sharp. That said, once you get an edge on this steel, it's going to last a long time. Just be prepared to send it off for sharpening if you don't have the right equipment.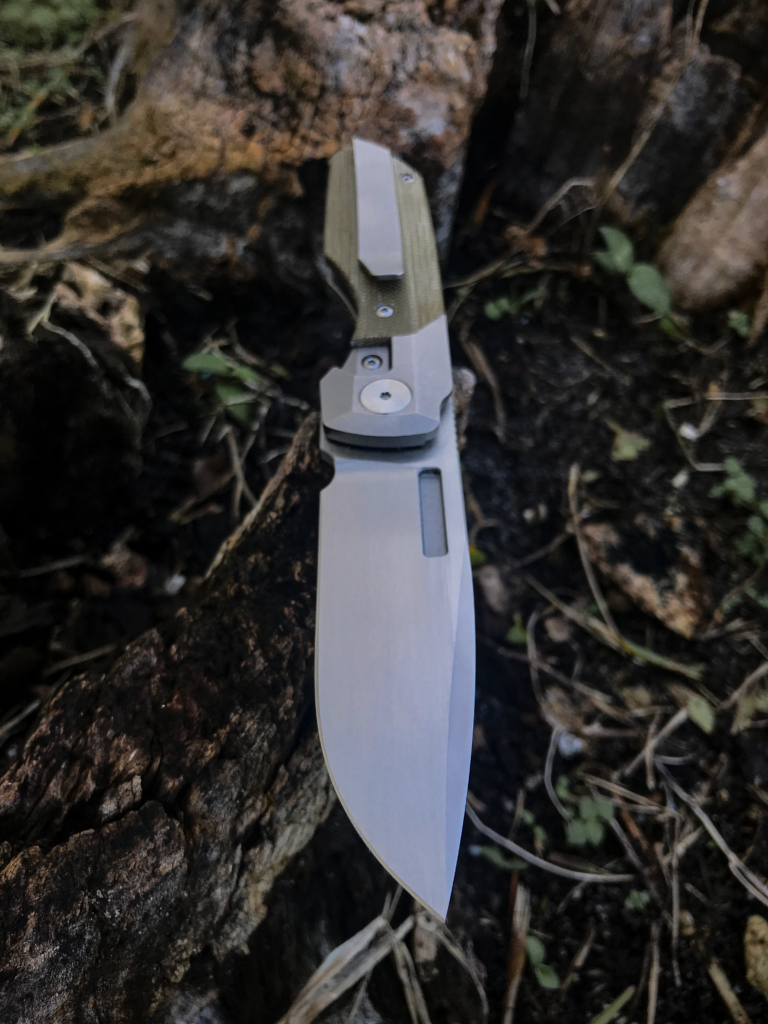 Photo credit: Joseph Vero
Joseph says there will be additional premium overlay options for sale when these knives are ready to ship. Personally, I've got my fingers crossed for marbled carbon fiber and green micarta. Speaking of overlay options, when I saw Joseph's ordering process I had myself asking "Why does no one else offer swappable bits at the time of purchase?". This is just awesome! Especially at these prices… it's a no brainer. This is a trend I'd really love to see get picked up by larger knife manufacturers… only time will tell.
If you read my review of the Impulse, you'd know that these knives are produced in limited runs by the Chinese knife manufacturer Bestech. Honestly, I hadn't really known much about Bestech before I had started researching for my Impulse review. But after several months of owning an Impulse, I can say with certainty that I'm a big fan. I did a disassembly of the Impulse (and will do the same for the Synapse soon) and found that Bestech has their tolerances in check. Everything fits together perfectly. Some knives don't really fit together all that well and require torque on pivots and screws to get them to feel right. This is not the case for the Synapse.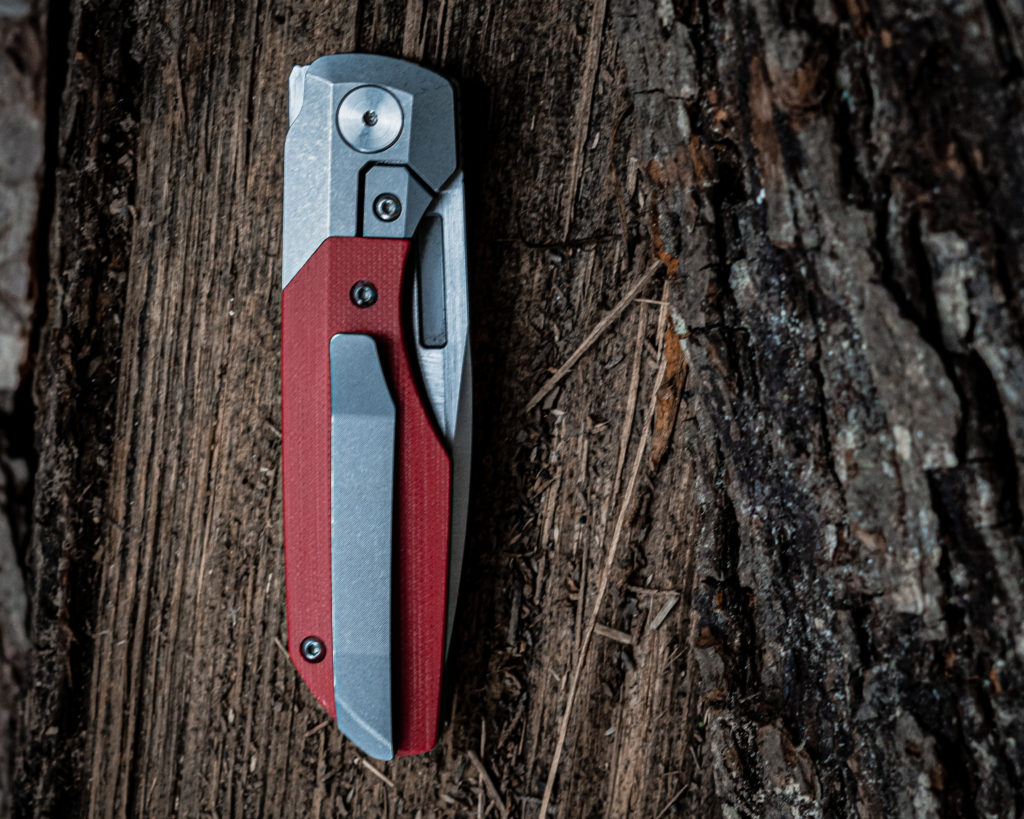 In terms of overall fit and finish, I found the M390 blade razor sharp out of the box (which is a nice surprise) and blade centering was spot-on. As is expected with knives in this price range, there was no lateral blade play and everything felt solid. I should note that the bolster lock's edge is a little hard on the thumb since its top edge isn't rounded. But this is no different than some other knives out there which require a little thumb break-in period (looking at you, Chris Reeve Umnumzaan frame lock).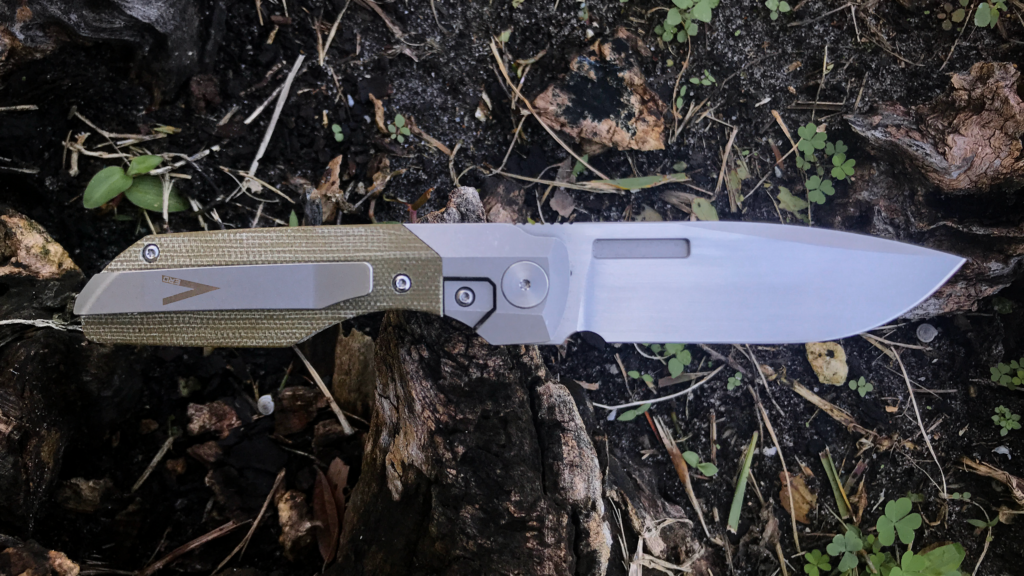 Photo Credit: Joseph Vero
I think the most challenging thing for fit and finish with the Synapse is going to be matching the knife's frame and overlay tolerances. Joseph has intentionally not rounded off the mating edges of the overlays and titanium frame. This is a really bold choice since even the most minute difference in profile between the transition from titanium to the overlay will be really noticeable. For reference, other knives with overlays (like Benchmade's Crooked River) will usually have a beveled edge between the materials which gives the manufacturer more tolerance freedom with the overlay. In the case of my prototype, the G10 overlay was nearly perfect with only the slightest bit of difference. It's noticeable if you're looking/feeling for it – but invisible when using the knife normally.
Personally, I think the overlays is the most unique part of this knife. This unique feature is also one of the things that makes the Synapse knife so easy to carry all the time. Currently, I find myself swapping between one knife and another to match my watch and outfit. But with the Synapse, I would only need to swap the overlays. Though if I'm being honest, I will likely keep the brown micarta installed 90% of the time.
Unlike its much larger brother, the Synapse comes in at a modest 7.35" long when open and 4.10" long when closed. This means its profile size is comparable to that of a Benchmade Bugout (which in my opinion, is one of the most carry-able folding knives out there). Thus, if you were apprehensive to pick up the Impulse because of its size, the Synapse is totally worth taking a second look at.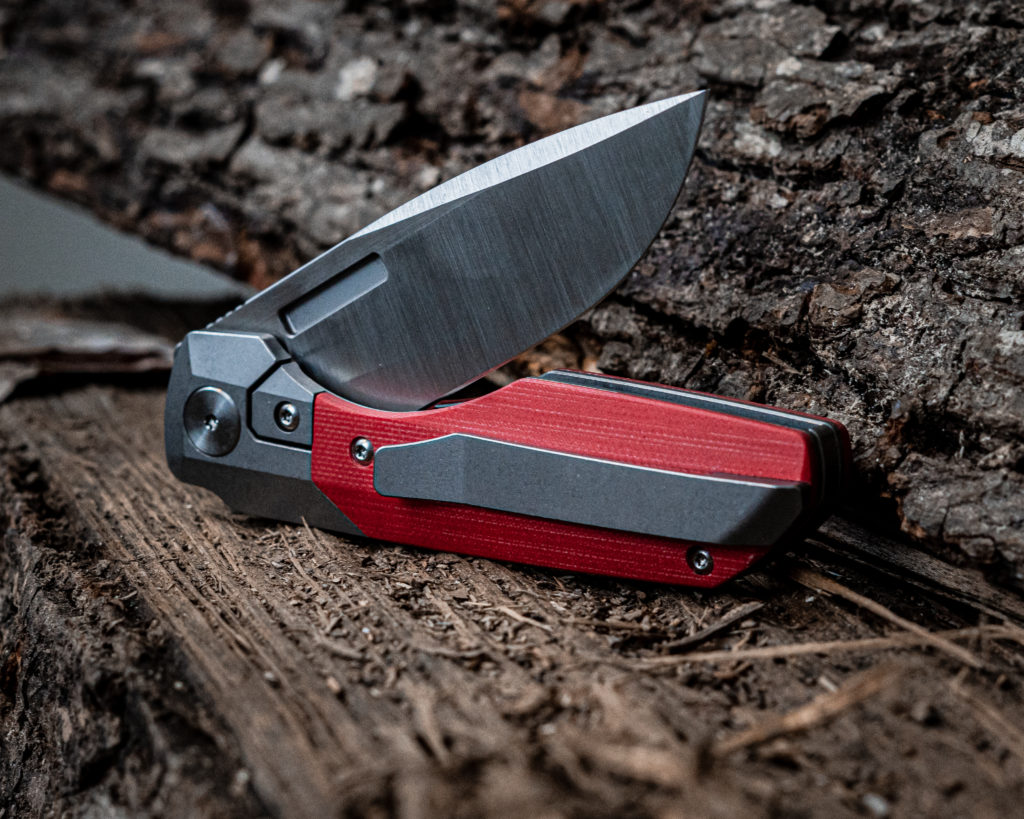 Moving on to the Synapse's blade, I have to say… the drop point was a superb choice. I may be a bit bias on this since I have a strong preference to drop point style blades, but I think the drop point fits this knife perfectly. The Synapse is very fidget friendly… the blade opens swiftly and drop closes without a fight. I was also really surprised that the knife opened with a satisfying *clunk* even though the blade is significantly smaller than the Impulse. My only complaint about the blade is that I found the low-profile flipper just a tad too small. This doesn't make it hard to use by any means, just a personal preference to make it a little easier to flip open.
Final Thoughts on Vero Engineering's Synapse
From the M390 blade and Titanium frame to swappable overlays and great build quality, Vero Engineering's Synapse has got a ton of things going right for it. I highly recommend picking one of these up if you're looking to get a knife that features a unique design in a medium-sized package.
If you missed purchasing the Synapse during pre-order, be on the lookout. Joseph will have a few Synapses up for sale sometime in May at www.veroengineering.com