Maker of the Month #003
Griffin Pocket Tool
@griffinpockettool
Novel Carry is reader-supported. When you buy through links on our site, we may earn an affiliate commission.
Welcome to Novel Carry's Maker of the Month feature series where we introduce a maker from our community and dive a little deeper into who they are and how they got to where they are now! This week's feature is with Casey Deming of Griffin Pocket Tool.
Checkout Griffin Pocket Tool's Collection on the Novel Carry EDC Marketplace
Enter to win a FREE GPT® Original with Novel Carry Exclusive engraving here! 
Q: Tell us about your business. Who are you? What do you make and where are you from?
A: Hey Guys! My name is Casey Deming and I am the creator of the Griffin Pocket Tool. I launched our first Kickstarter for the GPT in the spring of 2015 and the rest is history! We are a small family-run operation located outside of Athens, GA.
Q: What got you into making products?
A: Long story short, I honestly wanted something to replace this gigantic climbing carabiner I used to carry my keys but couldn't find a good replacement. At the time, I was the General Manager of a popular outdoor company and EDC was a huge portion of our business. After months of back and forth drawings and prototypes I ended up with our GPT design.
Q: If you had to put together your favorite EDC collection, what would be in it?

A: 
Pocket Knife: Benchmade Bugout
Flashlight: Olight S1R
Pen/Pad: Pilot G-2 / Field Notes
Apple Series 3 Watch
Ti Griffin Adventure Tool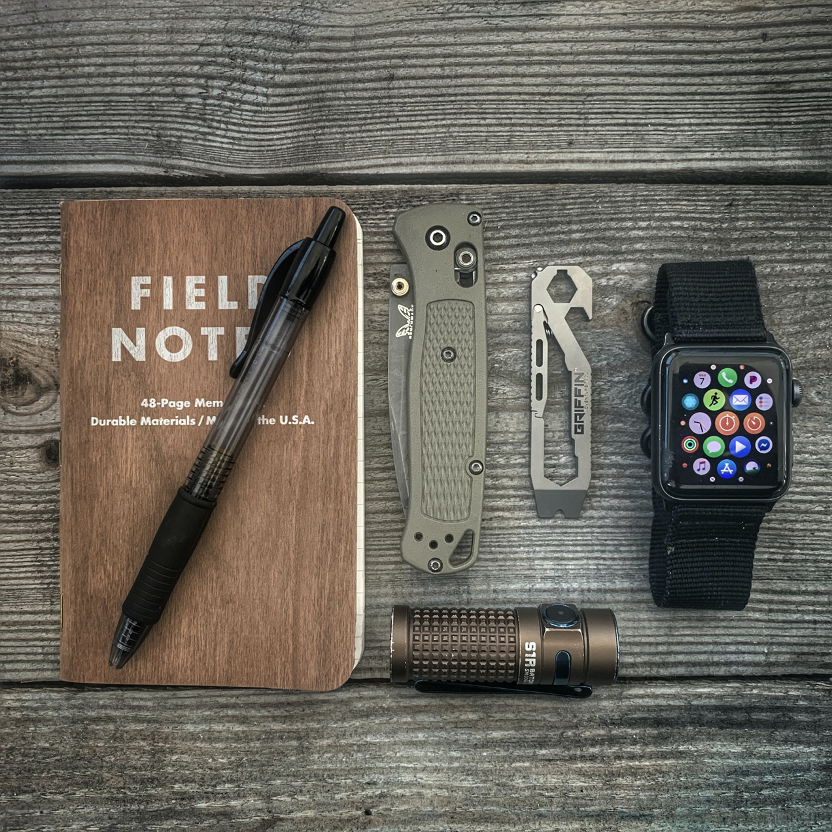 Q: What is your favorite community photo of your products? Why?
A: This is a hard one! But, this photo from @stonewashed_custom_edc speaks for itself!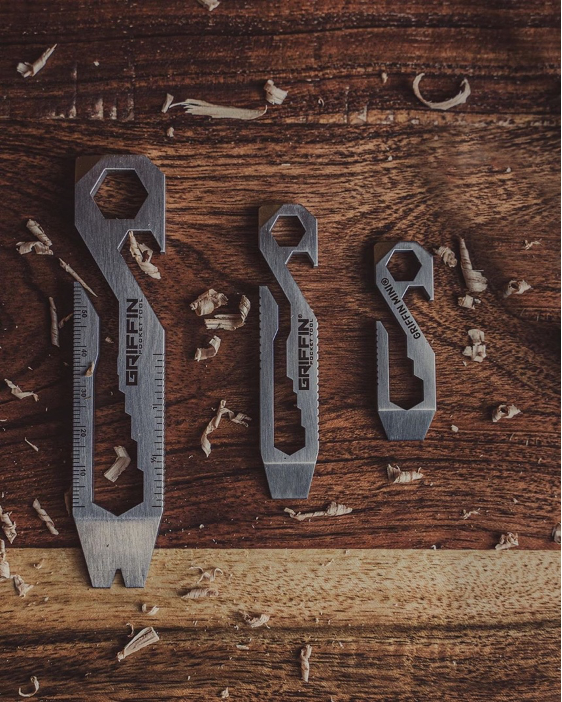 Q: Where do you see your brand in 5 years? Any big plans coming soon you want to share?
A: Maybe one day we will finally release the Griffin Rescue Tool. 4 years later and still in the works. I have tons of ideas but never enough time to pan them out. In 5 years I would like to see more in-house production and maybe someone else to do all the work. 🙂
Q: What is your personal favorite product from your current product portfolio?
A: Hands down my favorite in-production SKU would be our new Titanium Griffin Adventure Tool. I am very happy with how nice they turned out. The new matte finish is a game-changer.
Q: What are your go-to #everydaycarry Instagram pages?
A: Too many to list but love the support from our #coop buddies over at @edcooperative as well as Taylor from @bestdamnedc and @edc_reveal.
Q: Any last comments?
A: I appreciate all that Novel Carry is doing and thank you for the opportunity to highlight our company. Most people don't realize that Griffin Pocket Tool is as small of a business as it gets. Pretty much any order you receive from GPT is packed and shipped by me in my basement. All of your support directly affects the food that feeds my family and the roof over our heads. We appreciate all of the support over the years! From my family to yours, THANK YOU!
We've partnered with Griffin Pocket Tool  to Giveaway a custom multi-tool! Enter below for your chance to win this awesome piece and step up your carry to the next level.