Novel Carry
EDC Charity Raffle
Benefitting Pets for Vets®, a foundation specializing in supporting veterans and animals.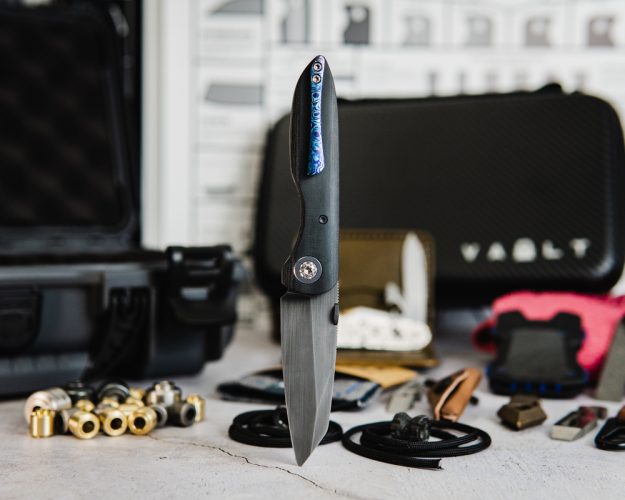 Thanks to the support of some amazing makers from around the EDC community, we are proud to present Novel Carry's first annual charity raffle event benefitting Pets for Vets®! Up for raffle are 3 primary prize packages PLUS many secondary prizes totaling over $2500 in value and 18 different chances to win! Donate what you can to support a great cause while entering to win some epic prizes – a win-win situation!
Learn more abourt Pets for Vets® here.
Grand Prize

Prize Pack 2

Prize Pack 3

Prizes Packages 4 through 18

Thanks to our friends over at Zero Feud, we have 15 extra beads in various sizes, finishes, materials, and styles to give away as secondary prizes. Winning one of these secondary prizes does not disqualify you from winning Prize Packages 1, 2, or 3. If your name is drawn for one of these it will be placed back in the pot for the primary prize drawings.
How the Charity Raffle Works
Each ticket purchased from the Novel Carry store will earn you one chance to win one of the prize packages above. Tickets will be sold from 11/9 to 11/28. A list of entrants will be generated from ticket sales and a winner will be selected by random draw live on the @novel_carry Instagram on 12/5. There is no limit to the number of tickets you purchase. Winners are responsible for customs fees and taxes where applicable.
The raffle benefits the Pets for Vets® charity. You can learn more about the organization here. 
The drawing will start with awarding Secondary Prize Packages 4 through 18. Winners selected in these drawings will be put back into the pot for Primary Prize Packages 1 through 3. Winners picked during the Primary Prize Package drawing are not eligible for winning another Primary Prize Package.
A special note about ticket sales: Only tickets purchased from the official Novel Carry store are valid entries for the charity raffle. Anyone offering entry tickets elsewhere is considered fraudulent and will not be honored by Novel Carry. 
Ticket sales are non-refundable, no exceptions. Your ticket purchase is not a tax-deductible charity donation.
A Special Shout Out to Our Sponsors
All the sponsors in this charity event provided their products free-of-charge to help the cause. See something you like? Check out the maker's store linked above and support their business. All these businesses make high-quality gear that is made to last for life. You can purchase from them knowing full well that it's original and made with care.